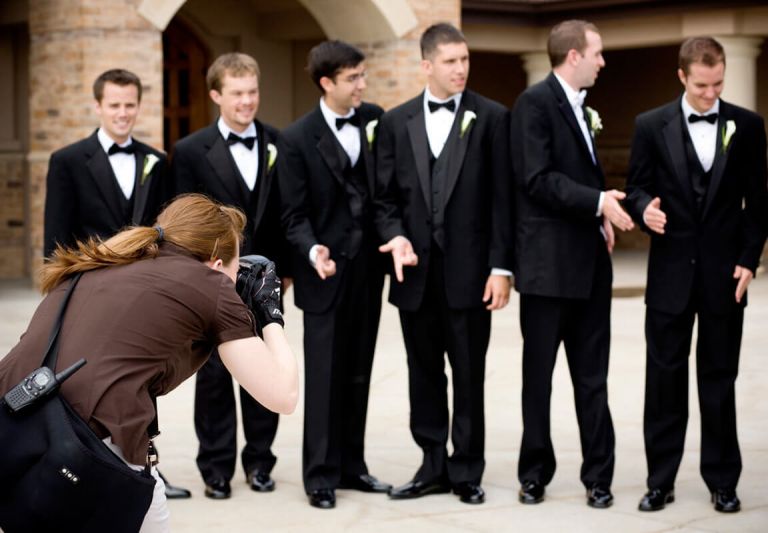 When I started photographing weddings, I obliged to the requests of my clients accepting 'wedding shot lists' assuming they knew what photographs they wanted. Tirelessly I worked capturing lengthy lists of details and various combinations of group photographs.
Details: the cake, the rings, the dress, shoes,
Flowers: boutineer, bouquet, special flowers
Bride with mom, Bride with dad, Bride w/ mom & dad…
Ceremony: each bridesmaid/groomsmen walking into the ceremony, bride with dad, groom seeing bride…
yada, yada…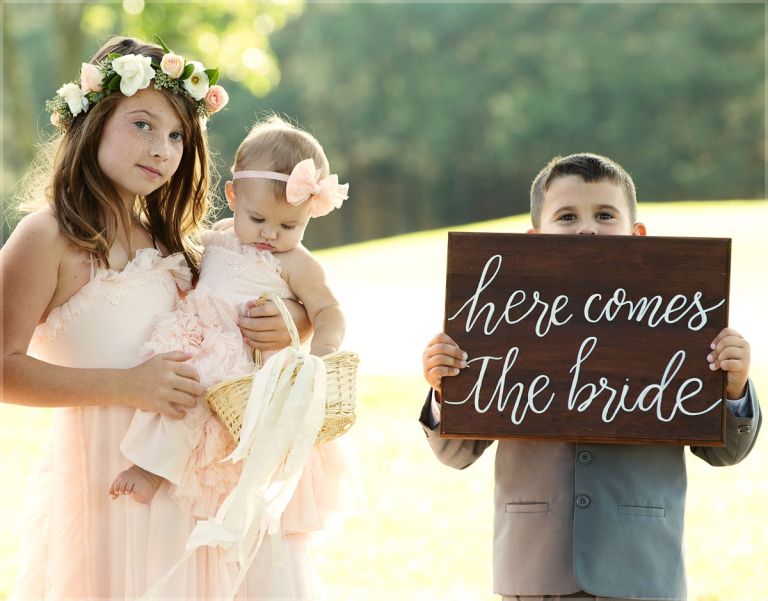 I called these my 'Where's Waldo' wedding treasure hunts and most of these requests were obvious to me. (Re: Photos with your parents! Of course I'm gonna do that!!)
Eventually, I've devised a way to coordinate group shots making them efficient yet allowing enough flexibility for real moments to develop. I began engineering ways to guide individuals, capturing beautiful details while snapping moments in-between the line items on my 'list'.
But looking down checking a list, was making me miss the action taking place in front of me! After many years and hundreds of weddings, I've learned wedding day is full of wonderful stories. Yet it takes a skilled and capable photographer to anticipate and effectively capture these unexpected moments.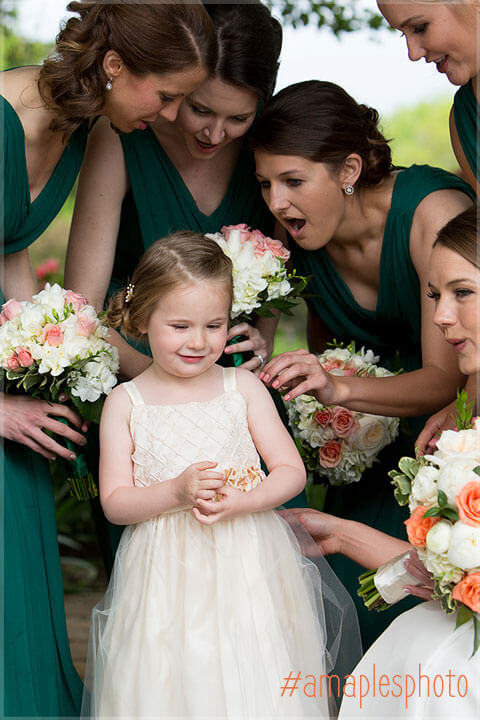 After the wedding is over, the in-between moments are the most cherished memories from the day. Loved MORE than any list of expected shots!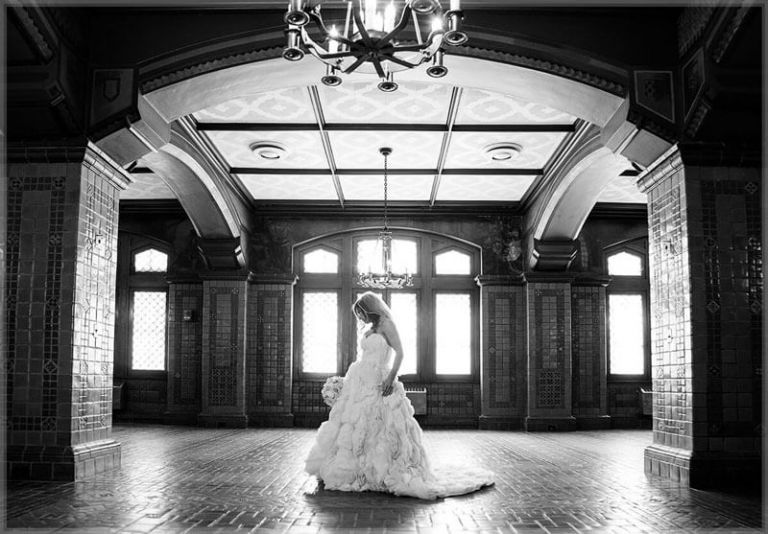 So I want to review some of my favorite moments on wedding day and some tricks I use to achieve the photographs for which I am known.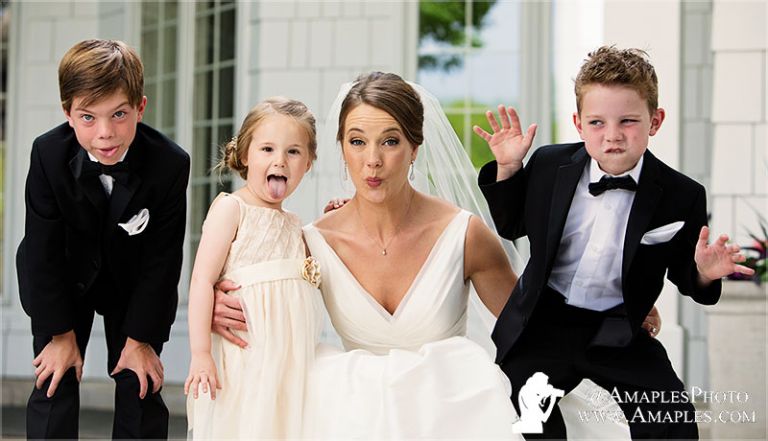 #1) Just after 'I Do'
Sure this is on the most obvious moments to be ready with your camera! However sometimes couples forget to give themselves a moment to just breathe after the ceremony!? They quickly rush to the next event leaving no time to savor the moment.
I advise my couples to give themselves a 5-10 minute break between the conclusion of the ceremony and their next activity.
Why? Because these first moments can bring a sense of finality and closure to the entire process of planning for a wedding. Upon reflecting back on their wedding day, the majority of my couples say these were their favorite moments of the entire day! And oftentimes, they don't even remember I was there.
Photography Tip: Ignore your photographer immediately after the ceremony! Relish the moment you are in and simply BE MARRIED!!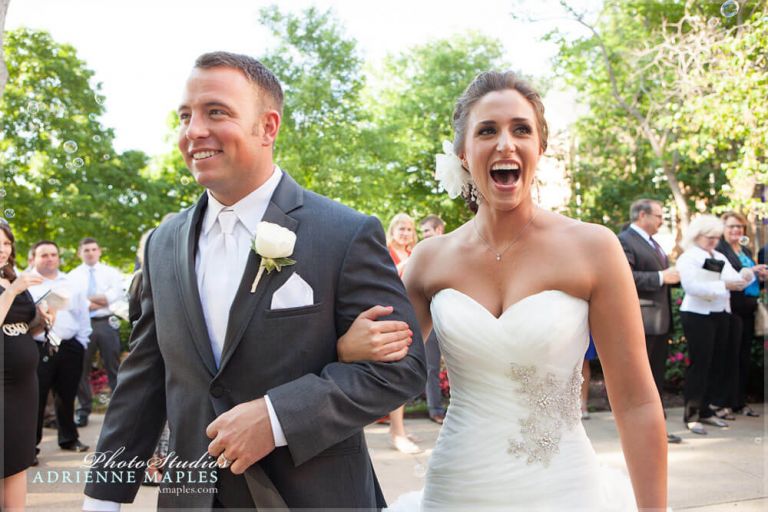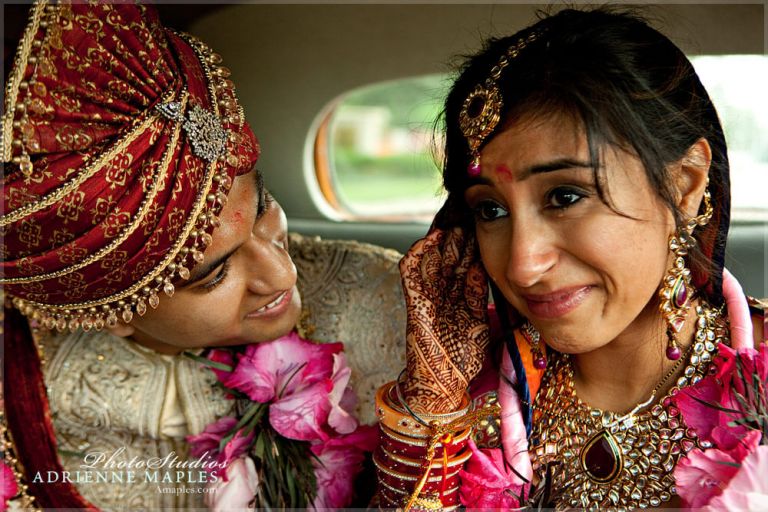 #2 ) The Bridesmaids
Who wouldn't want to photograph a bunch of fun-loving, beautiful girls in formal wear??
From the doating bestie to the girlfriend who's more concerned about how she fits in her dress, the bridesmaids are sure to provide entertaining photography moments all day long! In recent years, it's become more challenging to convince bridesmaids to put away their phones and live in the moment. But when given the opportunity to play for the camera, the bridesmaids are sure to bring lots of enthusiasm to create some memories.
During these photographs, the longevity of the flowers need consideration. On a hot summer day, flowers will wilt quickly! Once I had a thoughtless bridesmaid set down the bridal bouquet in the noon sun. My assistant was quick to notice and promptly returned it to a bucket of ice but not before the hydrangeas began to wilt.
Beautiful flowers can quickly turn into something less than gorgeous. So you might consider keeping the flowers indoors until after the ceremony. Wedding day is full of compromises and your photographer might decide to take photos without flowers in order to keep them fresh and lovely.
Photographer Tip: When playing with your friends encourage everyone to wear comfortable shoes! Most likely your feet won't appear in the photographs up and comfy footwear goes a long way in keeping everyone comfortable during photos.

#3) The Bride getting into her Gown
Something magical happens when a bride slips on her wedding gown. She is immediately transformed into a bride and this moment can be very powerful. This moment was once a standard 'bride looks at herself in the mirror' which was noted on my 'Where's Waldo treasure hunt. But much more is going on that the bride noticing herself.
Mom wipes away tears, girlfriends beam with admiration and the bride finally feels like a bride!
Photography Tip: While I don't like to 'direct' on wedding day, I do encourage important players to be ready just prior to the bride getting into her gown. Since there can be tender moments with loved ones, it'd advisable everyone is dressed and ready to be photographed.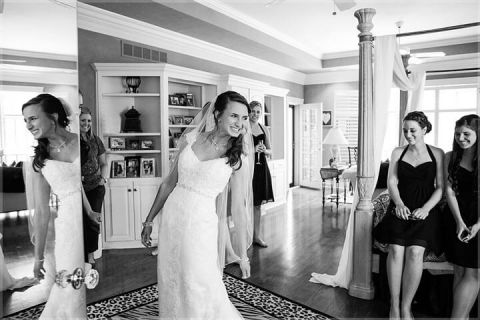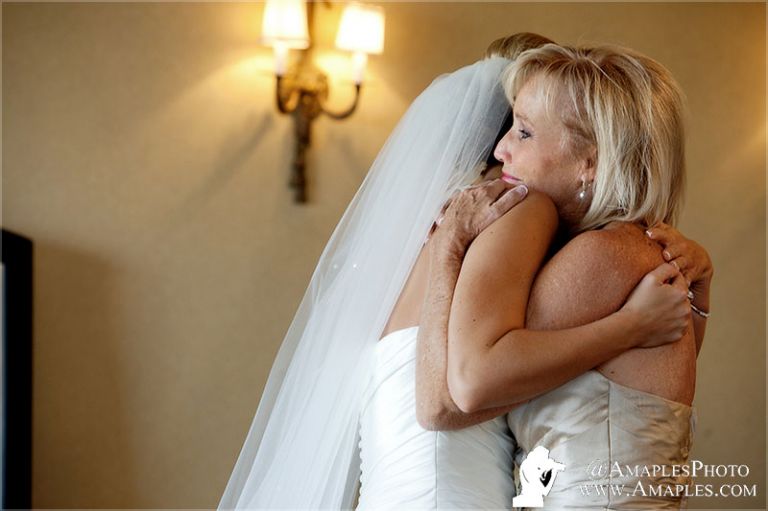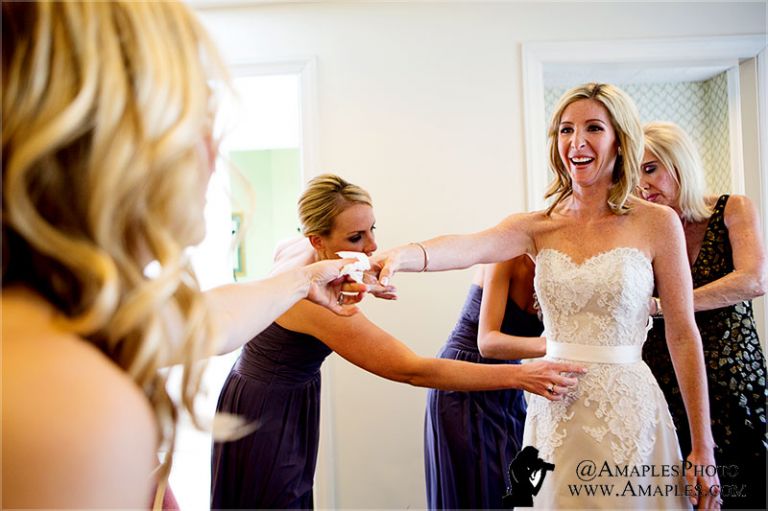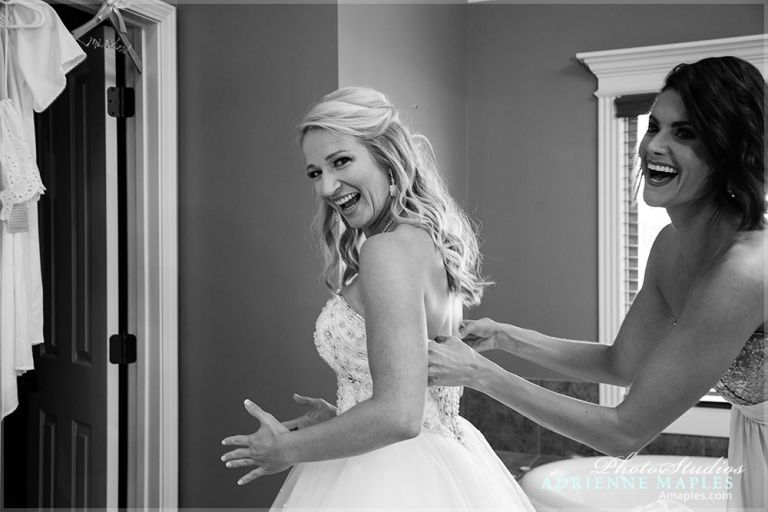 #4) The Toast
By far, one of my favorite parts of wedding day are the toasts! No one is paying attention to your photographer by this point in the evening and I have free range to move about the room, scanning the crowd and watching emotions run wild.
Typically, I've taken some time to set up dynamic lighting throughout the reception with the intention of highlighting important key figures. This extends beyond the bride and groom to their parents, friends and close relatives. Ideally the reception is set up in a way that makes these important people easy to find and photograph.
I set up with a long lens and keep my eyes peeled. There are plenty of stories waiting to be told.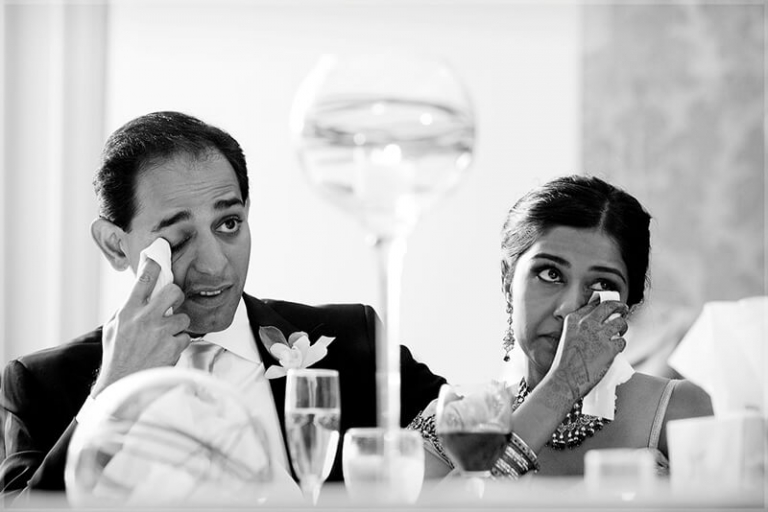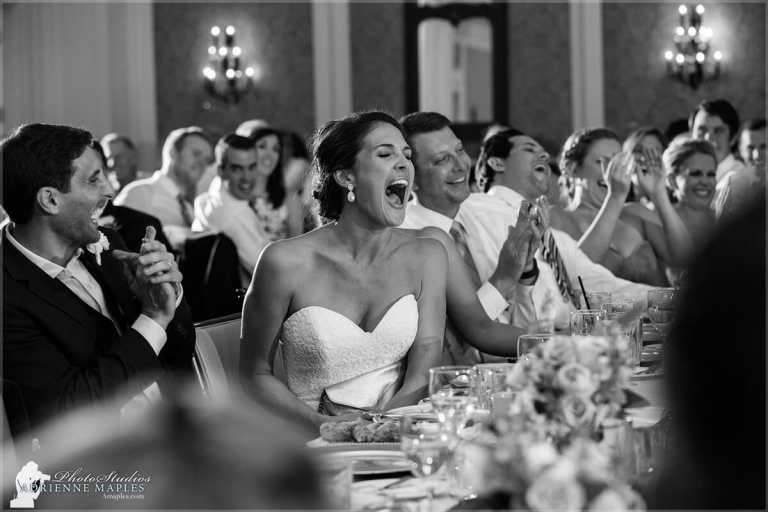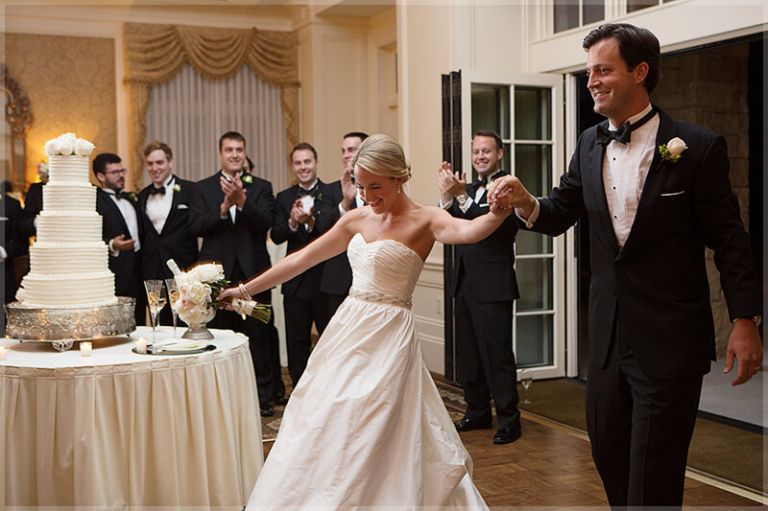 Truthfully, every wedding day is full of amazing moments worth photographing! From the gorgeous floral displays and adorable children to the intimate moments between loved ones that can easily be over-looked. When film was precious and photographers counted their frames, the wedding ceremony was dubbed THE place to capture the intimate details of wedding day but it's not like this anymore.
The times have changed and we should expect more than mediocre photographs checked off a pre-determined list!
Your photographer should have the ability to anticipate key moments as well as take advantage of elements of the day. In the two frames below, I used elements of the wedding day to create something memorable. With some simple direction and creative lighting- beautiful portraits can be taken in a matter of minutes.
Photographer Tip: Simply allow yourself some flexibility on wedding day if you want creative portraits. Communicate this to your photographer and together you can devise a plan to make it happen.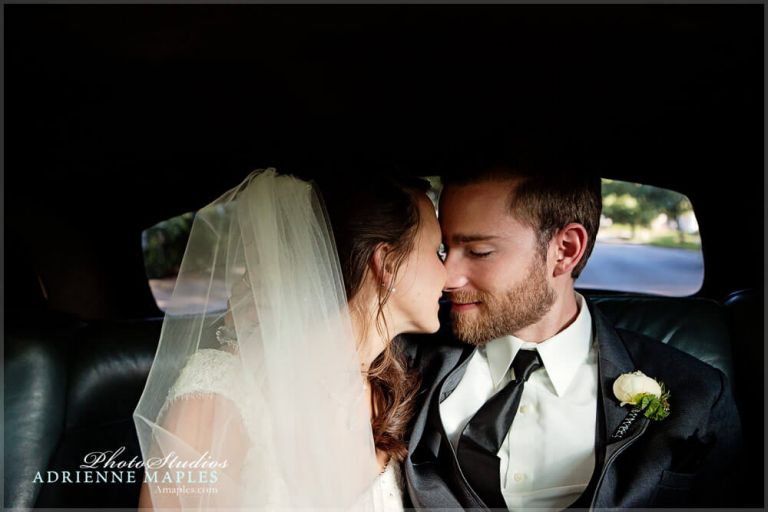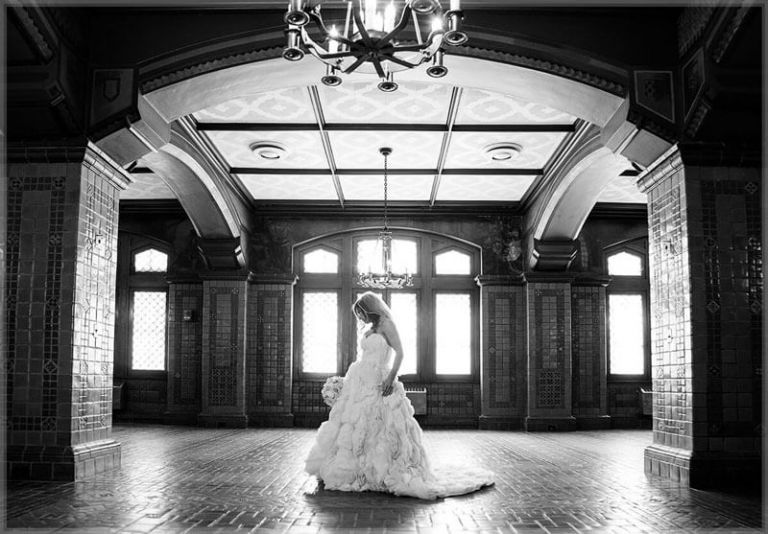 Weddings are beautiful chaos and a skilled photographer will anticipate where to be in order to capture the moment before it happens. Remember to choose your wedding team wisely!