Engagement Photography Kansas City
Your engagement portraits are another amazing way to celebrate this momentous time in your lives! We believe all of life's moments should be captured in a timeless, EXCITING way. Celebrate your engagement with a fun photography session in Kansas City.
I suggest planning this like a date.  Let's do something you would normally do together!
This can be as simple as taking a walk in the park or having a glass of wine on the back patio of the home you share together.
 Couples often bring along their four-legged fur babies to take part in their engagement photos! We are happy to accommodate this request as long as your pooch is great with people. Remember to pack some treats and toys so you can share in some authentic play time together!
For Adventurous Couples
Did the two of you meet scuba diving half way around the world (this is a true story!) No, we didn't go scuba diving for their engagement session. But we've shared a wide variety of fun times while capturing engagement portraits; ice skating, roller skating, milk-shakes at Winsteads, beers in Westport, picnic in the park, running through the fountains… the ideas are limitless!
So what should you expect from your engagement photography session?
Expect to walk, talk and share stories.. have fun, laughing together and creating memories!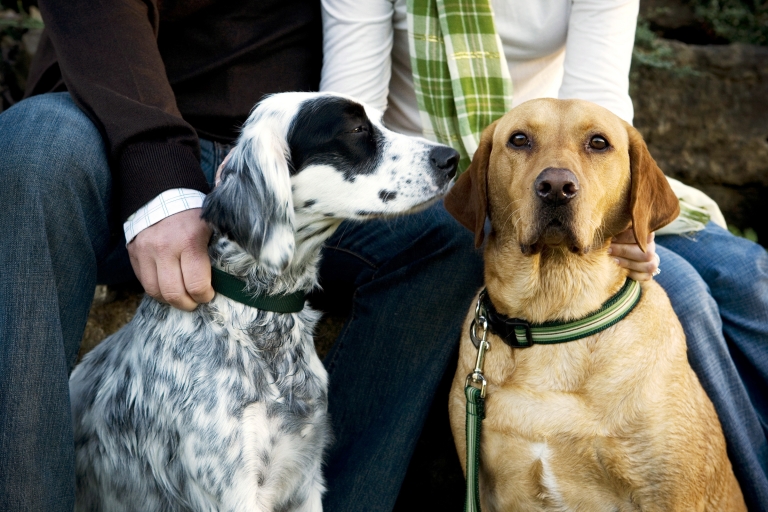 Adrienne Maples is a professional photographer based in Overland Park, Kansas. She obtained her degree (Bachelor of Fine Arts) from the Savannah College of Art and Design before starting her photography studio. For more than a decade, she's provided Kansas City with professional wedding photography services, fine art portraits, family portraits, event photography, engagement photographs, newborn photography, and corporate photography services.