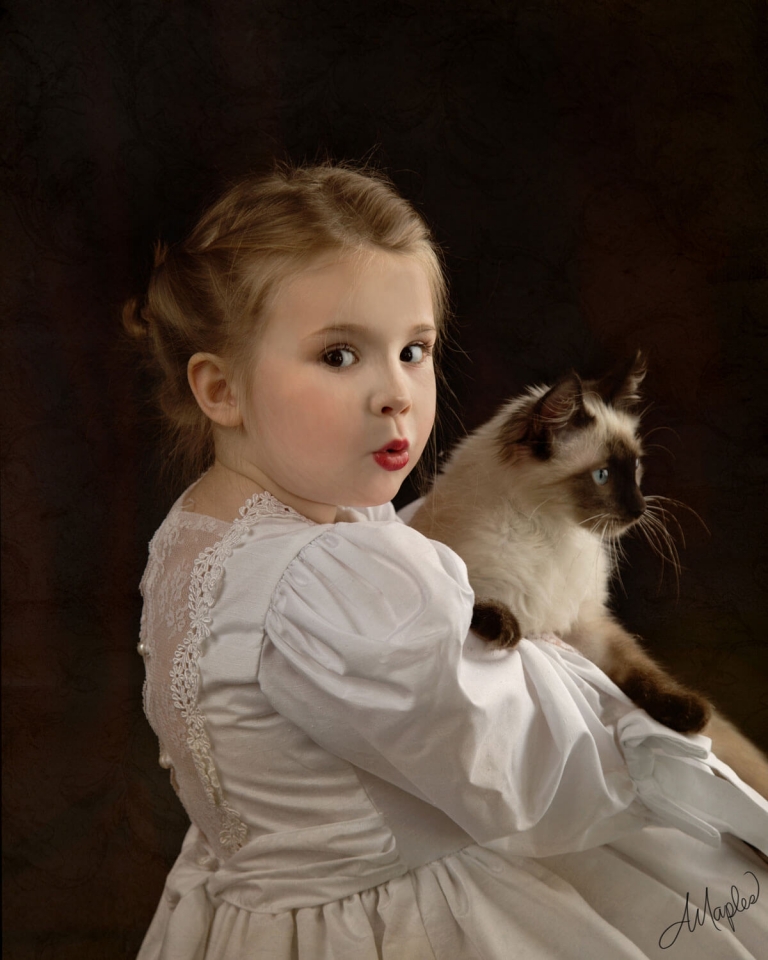 My daughter at 5; My grandmother at 88.
I've always been inspired by the rich, enduring paintings of the Renaissance. The beautiful light and romanticism of this period has long influenced the portraits I wish to create.
Rembrandt,  Jan Steen, and Vermeer- these were the artists whom first inspired me. The camera was my first love but I wanted a way to create images that felt more like paintings…. I experimented with traditional hand painting techniques but I never achieved anything I would ever share with others!
When my daughter turned five I knew I wanted to create something special and magical for her. At the same time my grandmother was nearing her 90's and I also wanted to memorialize her in a significant way.