The high school darkroom was where I fell in love.
It was the 90's so, if you can, imagine a 'grungy' Adrienne… wearing brown baggy corduroy's and a nirvana shirt 3 sizes too big.
My day was spent mostly in the art hall, away from the masses.  In ninth grade I signed up for pinhole photography taught by the legendary Sonny Bartlett (Bart). He was the 'jack of all trades' resident art teacher.
In fact in ensure we had a dark room, he built the space himself!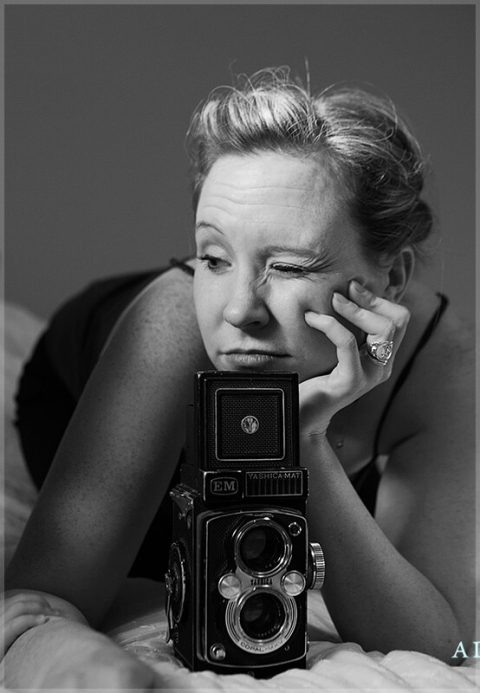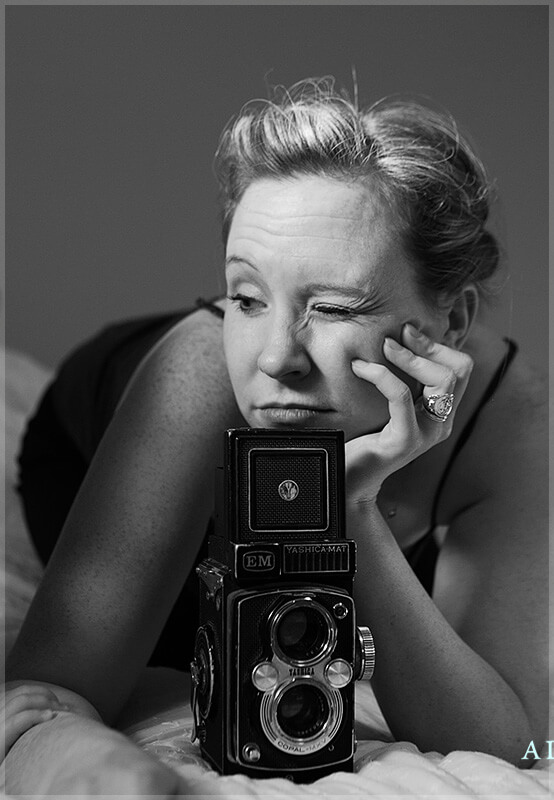 It was magic, at first, watching the images appear… just moments after dropping your paper in the first tray.
But those early days were filled with endless frustration… expose, develop..
Take the print into the light- AND…..
Nope. Print was too dark.
expose, develop..
Take the print into the light- AND…..
Nope. Muddy tones.
Watching the clock, seconds ticked by moving my image through the developing process. Time was easily lost in the silence of the red light.
Turning my passion for photography into a career.
Bart pushed me, insisting I had nature talent despite my self doubts. He encouraged me to build my portfolio and apply to The Savannah College of Art & Design. Focusing on fine art portraiture and documentary photography, I fell in love with photography yet again!  
I believe creating everything possible IN CAMERA.  
Photoshop shouldn't be an excuse for bad photography; yet a tool for enhancing what was already there.  While digital imaging allows me to think beyond my initial frame, that moment I click the shutter is when the real magic happens. 
Weddings taught me to think while running.
My career began with weddings, something I swore off in college. The idea of gathering people into groups for a quick 'formal portraits' didn't appeal to me.
Needing new equipment, I accepted my first wedding in 2003. I was still shooting with a medium format film camera along with my manual 35mm.
Heavy, cumbersome cameras don't leave room for spontaneity.
Shooting MY way