What do I wear on my photo shoot?
Congratulations on taking the plunge and indulging with professional family photos. But now the biggest question on your mind… 'What do I wear?'
Wear something which makes you feel GREAT!
It's a top priority choosing something you feel confident wearing! Which might mean purchasing a new outfit, it's OK to splurge a little; after all we'll be capturing memories you'll want to visit again and again.
Choose a 'color theme'
Select TWO primary colors and a THIRD complimentary color. This makes it easy when selecting clothing that fits within parameters of your color theme.  
Vary looks by mixing textures & accessories that add personality.  

Below are some specific tips to help you make the best decision regarding your clothing options.
Solid colors or small simple prints work best.  I suggest children wear small prints while adults stick to solid colors; again picking two colors in the same tonal range: pastels (pinks and blues), primary colors (red and blue), or earth tones (navy, tan, burgundy, or green).
Dressy outfits can be an exciting way to change things up! Just be certain everyone is the same level of 'fancy'!
*Remember, accessories are great- I highly recommend bringing extras so we change up your look.
Clothing for Couple's Portraits
Coordinate your clothing together, following the same rules as listed for family groups.  Pick colors in the same tonal range or choose earthy colors.  Keep in mind where the portrait will be taken.  If you are planning a shoot in the park, green would probably not be the best color.  Choose something that will add to the scenery. 
Adversely- neutral colors, earth tones & whites can look fantastic at sunset!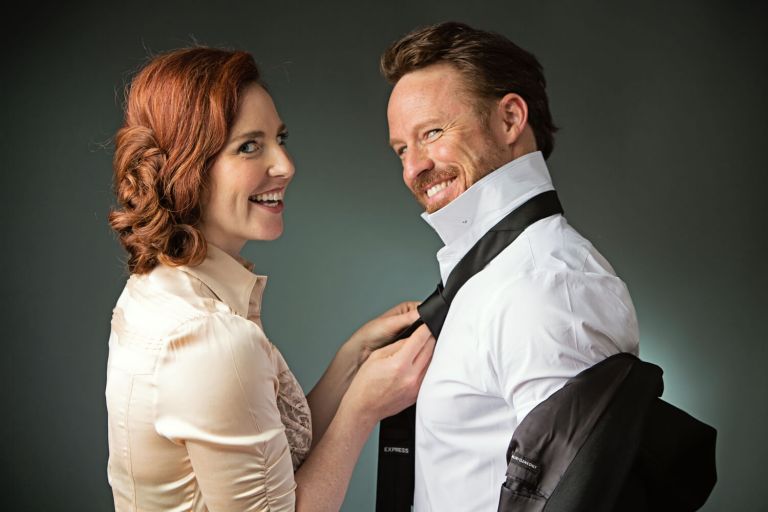 Tips to Remember:
Ladies remember to bring lipstick and powder.
Men don't forget to bring a belt.
If you need a haircut, have it done at least a week before so that it has time to look natural
Don't be afraid to mix it up to make your portraits unique- For instance, if you have a fun dress for your little girl (as seen below), select colors within the outfit to dress the rest of the family.
Clothing for Children's Portraits
Pastels work best for babies. Primary colors work better with older children.
Avoid outfits with large animal characters or logos with large letters. These often direct the eye to the clothing and away from the face of the child.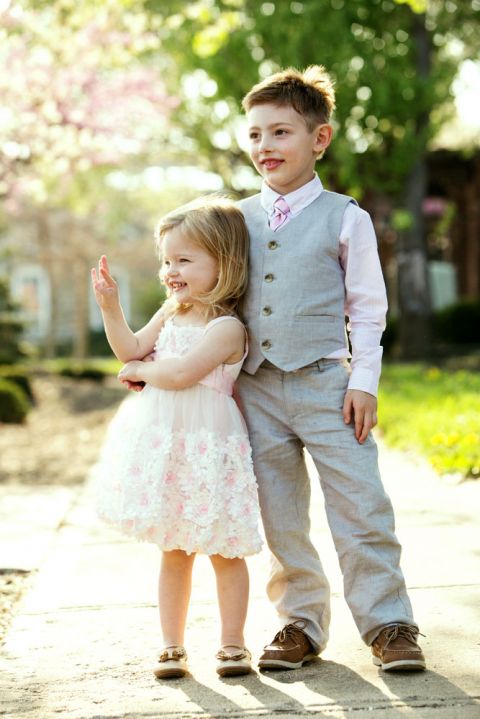 We often photograph babies and children with no shoes on in their casual outfits. If the child is clothed in a dressy outfit, please make sure that they have clean, polished dress shoes (not sneakers) and socks to match the outfit. 
When photographing groups of children, I suggest coordinating their outfits together and select clothing to compliment their personality!
Photographer Tip for kids:: It's a good idea to bring a favorite toy or something that can keep their attention.  This helps bring out the personality in your child.  Do they enjoy reading or playing catch? Let's incorporate those things in the shoot.
Preparing an EXTENDED FAMILY for Group Photos
Large family reunion type groups need special consideration. The person organizing the group should determine whether the style of the portrait would be formal or casual.
It is important that all the families know the "theme" of the photo. If one family comes in suits and dresses and another comes in jeans and T-shirts, there will be no cohesion.
Short or long sleeves photograph better than sleeveless shirts. Women will often be seated, so skirts should cover the knees and be comfortable loose. (You might want to print these tips and give them to the other families).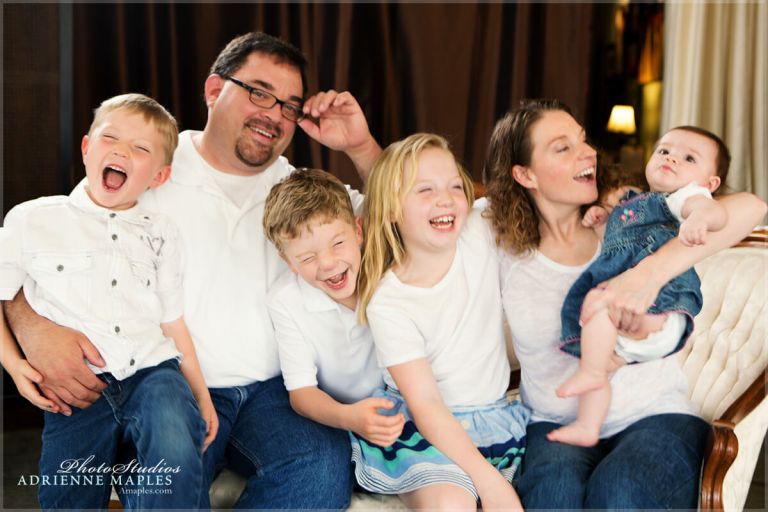 PLEASE BE PREPARED TO SIT ON THE GROUND & GET A LITTLE DIRTY!!! 
For more ideas, visit our Pinterest Page with things to get you inspired!